Launched in 2018, Women of Conscience builds on the Coalition's unparalleled work with women across all borders and contexts by providing them with new platforms and opportunities to share their stories and catalyze change. The Initiative is led by the Women of Conscience Leadership Council, which includes the following esteemed supporters.
Ruth Abram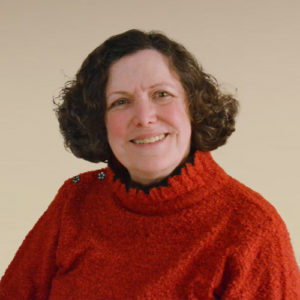 Ruth J. Abram founded the Lower East Side Tenement Museum, the International Coalition of Sites of Conscience, the National Women's Agenda and Coalition, the Institute on Women's History, and the traveling exhibition and book "Send Us a Lady Physician: Women Doctors in America, 1835 – 1920." In 2014, she founded Behold! New Lebanon, the nation's first living museum of contemporary rural American life. Harnessing the skills of local people who serve as educators, the museum draws an intimate portrait of small town life and makes it accessible to visitors.
An activist turned historian, Ms. Abram has graduate degrees in social welfare and American history and has pioneered the use of history to address social issues. Her writing has been published by a wide range of publications including The Midwest Poetry Review, The New York Times Book Review, History News, The Washington Post, The Public Historian, and The Guardian. A popular speaker, she has appeared before audiences from the National Trust for Historic Preservation, to the Conference Board and the Family Service Association of America. Her numerous media appearances include World News Tonight, The Today Show, and National Public Radio. Along with David Arnow, Mary C. Boys and Muhammad Shafiq, Ms. Abram produced Exodus Conversations, a multi-faith dialogue on the story of the Exodus as it appears in the Hebrew Bible and the Qu'ran. In 2019, she was presented with the Louise du Pont Crowninshield Award, the National Trust for Historic Preservation's highest national recognition for her paradigm-shifting leadership that has directly inspired countless organizations to radically expand cultural and interpretative concepts at historic sites around the world.
A graduate of Sarah Lawrence College with an MSW from Brandeis's Florence Heller School, Ms. Abram has an MA in American History from New York University, where she was a Kennan Fellow. Her work has been recognized by awards from The Aspen Institute, New York University, Sarah Lawrence College, Russell Sage College, Muhlenberg College and Hebrew Union College. In 1975, she was appointed Commissioner of International Women's Year by President Jimmy Carter.
Susan Berresford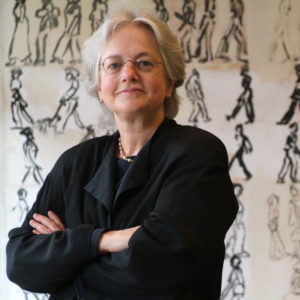 Susan Berresford served as the President and CEO of the Ford Foundation from 1996 to 2008. She currently works at the New York Community Trust, consulting on philanthropy and leading several projects for the Ford Foundation.
During her tenure as President, she helped guide the Ford Foundation's efforts to end discrimination, increase minority voter registration, and build a civil rights network in the U.S.; oversaw the creation of a national loan program that has helped tens of thousands of minority and low-income Americans; and was a key voice in the fight against gender bias. Under her leadership, the Ford Foundation also expanded its activities around the globe, opening an office in Moscow; taking the lead role in the creation of TrustAfrica, an independent foundation working to promote peace, economic prosperity, and social justice on the continent; and committing $280 million — the largest grant in the foundation's history — to create the Ford Foundation International Fellowships Program.
Ms. Berresford serves on the Boards of the U.S. Fund for UNICEF, United States Artists, the Trinidad Trust Fund (California), the California Endowment, and the Henry J. Kaiser Family Foundation. She is a member of the Council on Foundations, the Trilateral Commission, the American Academy of Arts and Sciences, and the European Foundation Center's Governing Council. Ms. Berresford is also the convener of the U.S.-Vietnam Dialogue Group on Agent Orange/Dioxin.
Her fund at the New York Community Trust was established in honor of her father. It has supported organizations such as the Metropolitan Opera, the Brooklyn Academy of Music, and the Lincoln Center Theater, as well as individual American artists. Ms. Berresford studied American history at Vassar College and Radcliffe College.
Janet Cowell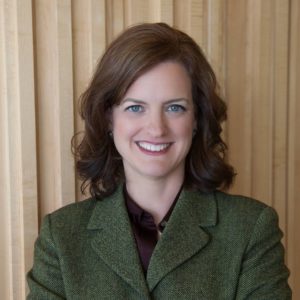 Janet Cowell is the CEO of Girls Who Invest, a non-profit organization founded in 2015 dedicated to increasing the number of women in portfolio management and executive leadership in the asset management industry. As CEO, Ms. Cowell helps create a pipeline of talented and motivated young women who are prepared to succeed through an intensive educational program, a meaningful paid internship, and a robust on-going community. From 2009-2016, Ms. Cowell served as State Treasurer of North Carolina, a publicly elected position in which she managed over $100 billion in assets, a retirement and health plan benefits system serving almost a million members and 450+ employees. During her tenure, she achieved consistent, positive recognition for exceptional results in financial performance, governance and transparency, including maintaining the top AAA bond rating by all three primary ratings agencies, and being ranked one of five best-funded pensions in the United States by Morningstar. Ms. Cowell also served as a State Senator in North Carolina from 2005-2009.
Alissandra Cummins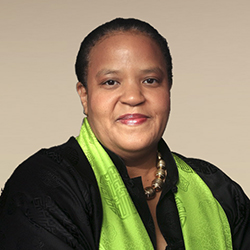 Widely recognized in matters concerning Caribbean heritage, museum development and art, Alissandra Cummins is Director of the Museum and Historical Society of Barbados. Ms. Cummins was named President of the International Council of Museums in 2004, after serving as Chairman of the Advisory Committee for six years, and was also an elected member of the Museums Association (UK) – the first person elected in the Caribbean. She teaches Heritage Studies at the University of the West Indies and currently is part of the editorial board of the International Journal of Museum Management and Curatorship.
Ms. Cummins was instrumental in the creation of the Museums Association of the Caribbean (MAC), becoming President Founder in 1989. She was also active as the first Board Member and then as President of the International Association for Caribbean Archaeology (IACA). She also served as UNESCO's Intergovernmental Committee Chair for the Promotion of Return of Cultural Property to Countries of Origin or its Restitution in Case of Illicit Appropriation (ICPRCP), from 2003 to 2005. In 2007, she was appointed President of the International Advisory Board Memory of the UNESCO World Programme. Alissandra was recently chosen to head the delegation of Barbados in the World Heritage Committee.
Acting as Special Envoy of Cultural Heritage by the Government of Barbados, she is responsible for technical issues and development policies, and represents the nation at regional and international levels. In 2005, she was awarded the Gold Crown of Merit of Barbados in recognition of her services to the development of heritage and museum.
Rita Izsák-Ndiaye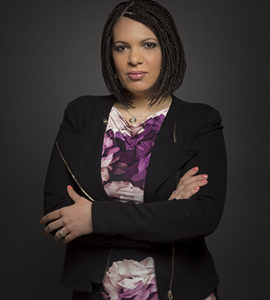 In 2018, Rita Izsák-Ndiaye began a four-year term as a member of the United Nations Committee on the Elimination of Racial Discrimination. Prior to this, Ms. Izsák-Ndiaye served as a United Nations Special Rapporteur on minority issues from 2014-2017, as was appointed an Independent Expert on minority issues by the United Nations Human Rights Council in 2011.
Ms. Izsák-Ndiaye holds a Masters in Law diploma from the Péter Pázmány Catholic University in Budapest, Hungary. Inspired by her own experiences of prejudice and discrimination — her father's family was forcibly moved under post-war population transfers from Czechoslovakia to Hungary due to their Hungarian ethnicity in 1947 and her mother is of Romani origin — she has been working on human and minority rights since her university years.
Shannon Lewis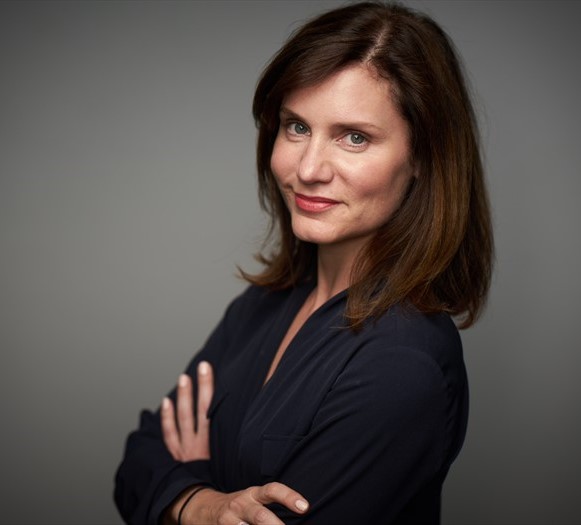 Shannon Lewis is a Managing Director at Three Arch Advisors and has over 20 years of financial services experience. Prior to joining Three Arch Advisors, Shannon served as a Managing Partner at Chantico Global and Director of Sales at AltX, a fintech startup. Previously, she was with Tiger Management seeded Cascabel Management as Director of Business Development and was also an SVP with R6 Capital Group, a third-party marketer for several Tiger seeded funds. Shannon was a partner and founding member of NY based Ridgecrest Partners, a 700M dollar long/short equity fund, and a founding partner and Director of Marketing at Third Coast Capital, a $200 million dollar long/short equity hedge fund. She began her career at Donaldson, Lufkin and Jenrette in 1994 as an equity salesperson. Shannon graduated from Concordia College with a B.A. in Behavioral Science and is Series 22 and 63 licensed. She serves on the boards of Chantico Global.
Dena Merriam
Dena Merriam is Vice Chairman and Partner in the public relations firm Ruder Finn, Inc., and the Founder and Convener of the Global Peace Initiative of Women (GPIW). Her work at GPIW aims to create a global platform for women religious and spiritual leaders, and to engage Hindu and Buddhist leadership more actively on the world stage. Merriam began working in the interfaith movement in the late 1990s, when she served as Vice Chair of the Millennium World Peace Summit of Religious and Spiritual Leaders held at the United Nations in New York. She previously served as executive editor of Sculpture Review. Merriam holds a MA from Columbia University.
Laura Rose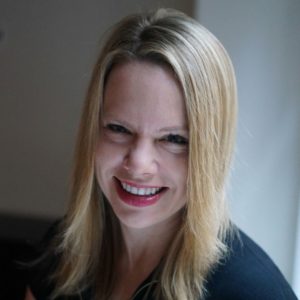 Laura Rose is a Partner at DW Partners, a $2 billion multi-strategy credit company, where she oversees the marketing and investor relations efforts. Prior to joining DW, Ms. Rose spent nearly a decade at Taconic Capital Partners spearheading their marketing efforts. During her tenure, Taconic's assets under management (AUM) grew from $1 billion to $7 billion. Prior to Taconic, Ms. Rose was in Institutional Equity Sales at Merrill Lynch. Ms. Rose holds a BA and an MBA from the University of Texas at Austin and is a Chartered Financial Analyst.
Ms. Rose founded #MoreToGo, an organization with the mission of championing and progressing the careers of women at all levels in alternative investments. She also founded the Tri-State Women Leadership Forum, a group that supports a range of women's causes. She is a Board member on New York For McCombs Board and the MBA Investment Fund, a student run endowment. She also serves as an Ambassador for the Chick Mission.