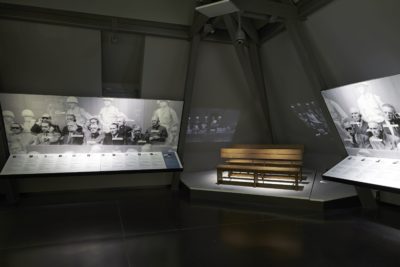 Located at the historic venue, the Memorium Nuremberg Trials informs with a permanent exhibition about the background, conduct, and subsequent effects of the trials against leading representatives of the Nazi regime. These effects shape German and international legal practices throughout the Cold War period until today.
The Memorium aims to tell people of this history and enable them to reflect on most current issues. It provides a permanent exhibition, which gives a vivid impression of the trials by showing selected films, documents and objects.
It is supported by an extensive offer of educational programs and public events, which discuss a variety of different aspects connected to legal history and human rights education. Within the next years, the institution is planning a comprehensive extension which will include additional exhibition space, educational premises, and a new visitors center.

Memorium Nuremberg Trials (Germany)
Baerenschanzstr 72
Nuremberg
90429
Germany