The goal of Conseque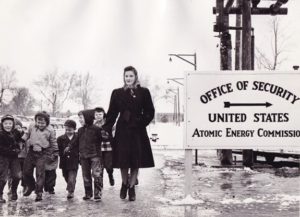 nces of Radiation Exposure (CORE) is to establish an international museum focusing upon issues relating to the health effects of ionizing radiation.
Their primary mission is to advance and disseminate understanding of the human toll of exposure to ionizing radiation from uranium mining, milling, or transport; nuclear weapons production, testing, or use in warfare; nuclear reactor offsite releases and related radiation exposures.
The museum will help empower and give voice to the many populations who have suffered from radiation-associated cancers and other serious illnesses in the U.S. and around the world.
Consequences of Radiation Exposure (USA)
Online Only
Seattle
Washington
United States