July 27-29 , 2021
This workshop is open only to members of the International Coalition of Sites of Conscience. Registration will be available soon. 
Many conflicts throughout history and in the modern-day, are the result of contentious relationships between religious groups, a core deterrent to the building of peaceful democracies. Some religions have been motivators of conflict while some have been pivotal in promoting concepts of peace and non-violence. Today, clashes of religious belief systems often devastate communities, leading to an untold number of religious refugees. From the Rohingya in Myanmar, to the Kurds in Iraq, Muslims in Nigeria, Christians in Syria and Jews in Argentina, religious minorities are demonized on almost every continent.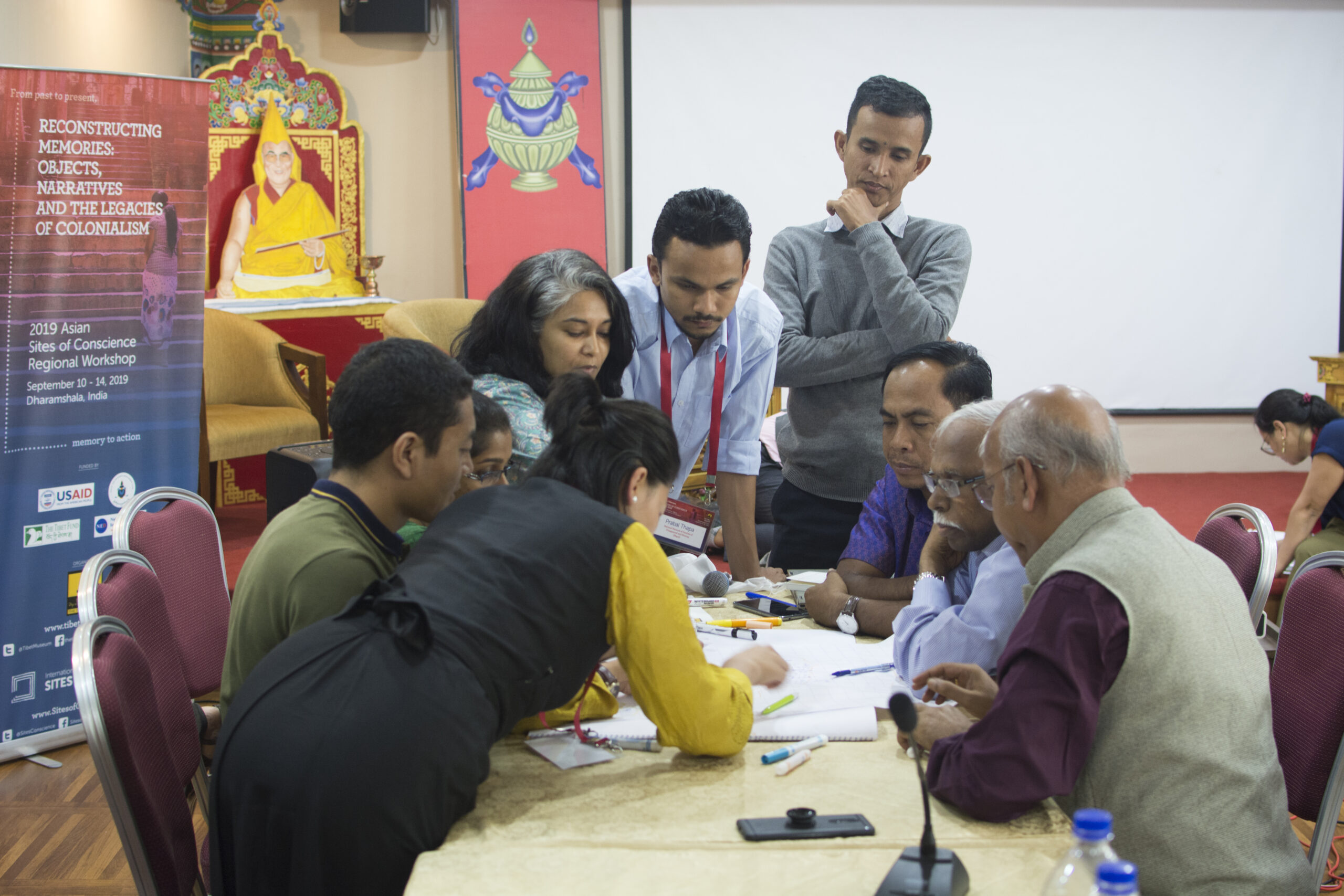 In response, from July 27-29, 2021 Sites of Conscience from all regions will gather for a virtual workshop to explore the nature of religious conflict and better understand the root causes of contemporary forms of religious discrimination, with the goal of building programs that will foster new understandings of religious difference and commonalities in communities. Sites of Conscience are uniquely positioned to identify points of entry through which they can engage local religious leaders and their communities in dialogue and memory initiatives that unite, rather than divide groups. Through theoretical discussion, experience-sharing and skills-building among participants, this workshop will build the capacity of Sites of Conscience to assist their communities in this way.
Workshop participants will engage in the following sessions:
Interactive session on different types of religious discrimination, through the lens of several resolutions adopted by the United Nations.
Training on dialogue as a tool for engaging community members in cross-cultural, religious and inter-generational participatory programs, laying the groundwork for advocacy initiatives that foster social cohesion and lasting peace.
Training of trainers on the production of comic books.
Global Action
Community Engagement Grants:
Inter-Religious Understanding Through Graphic Arts

Building on discussions held, lessons learned, and skills gained from the "Embracing Religious Diversity" global workshop, ten selected Sites of Conscience will work with youth in their communities to create comic books pertaining to religious diversity and inclusion.
These community engagement grants – collectively entitled, "Inter-Religious Understanding Through Graphic Arts – aims to build technical capacities at the community level to prompt new understandings of various faith-based beliefs and their role in civic engagement. The resulting comic books will be used as springboards for dialogue at sites around the world, functioning as non-threatening, informative introductions to various religions to foster mutual understanding and social cohesion in divided communities.
Following the global workshop, each of the ten selected members will work with interested youth in their communities to produce two to three short comics. After six weeks, participants will convene online to discuss their comics and provide advice to one another. Upon completion, the comics will be distributed to all members on the Coalition's Resource Center, where they can be easily downloaded and inspire similar youth-based projects in communities around the world.
For application guidelines, application form, and budget template please see below.
---
Guidelines
Applications