While the state of girls' education in Afghanistan has improved greatly in the past decade, less than half of Afghan girls attend school and many of them eventually drop out, worn thin by unsafe conditions, poverty and child marriages. Only 14% of Afghan women are literate.
Our member Afghanistan Human Rights and Democracy Organization (AHRDO) carries out innovative programs that emphasize the power of expression and creativity in the fight for human rights particularly among women and other disadvantaged groups. The Coalition recently invited one of these women, Masooma Maqsoodi, to tell her story.
Masooma Maqsoodi
WHEN I WAS HARASSED ON THE STREETS OF IRAN, where I lived most of my life as an Afghan refugee, I used to blame myself for doing something wrong that led to the harassment: my way of clothing, my makeup, the way I walked, or the time of the day or night I was out on the streets. Then I started correcting "my mistake."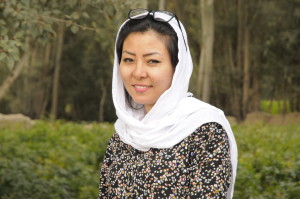 The purpose of Iran's educational system was to produce obedient citizens who completely submitted to religious and cultural norms. The only thing students were expected to do was to accept, appreciate, internalize, and memorize what they learned in classrooms in order to pass the tests. Such an educational system does not help students see the broader picture and analyze the power relations in the information they receive. I was a victim of subordination to a conservative, patriarchal culture that put all the responsibility of keeping the society "virtuous" and "safe" on my shoulders, on women's shoulders.
Things, however, changed in 2010, when I got a full scholarship to study at the Asian University for Women in Bangladesh (AUW). It was completely different than schools in Iran; it was empowering and emancipating. It helped me explore my hidden voice that had been silenced and suppressed for so long. With the support of my teachers and professors at AUW I learned to express my thoughts and feelings about every issue that mattered to me. I began to realize how the gender norms that paved the way for structural discriminations against women were socially constructed and normalized in every society through a historical process.
I could see how images of women by religious and school textbooks, media, and preachers at mosques perpetuated and justified the discriminatory treatment of women as inferior human beings. The more I reflected on my past and current education, the more I realized the importance of teaching critical thinking and empowering students to raise their voices against any form of injustice, and, even more importantly, to encourage them to take action and change the status quo. My education at AUW prepared me for that.
After taking a leadership class in summer 2012, I started an anti-street harassment campaign in schools in Kabul and started writing about women's issues in a Kabul-based newspaper.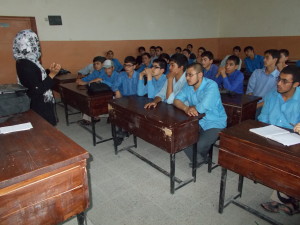 After graduation from AUW in 2015, I decided to return to Afghanistan to serve my country. I joined an organization called Afghanistan Human Rights and Democracy Organization that promotes human rights and women's rights using art and theater. Working to promote women's rights in Afghanistan is becoming more and more challenging with the increasing insurgency, radicalism and insecurity in the country. Many schools and educational centers have been closed in unstable provinces, and data shows violence against women has increased in the past few years. Yet, in more secure regions where girls keep going to school and women receive higher educations and work outside home, there is a brighter future for women fighting to gain equal rights. It's a long, difficult journey, but the path is a quality education that empowers women and men to see the world for themselves, create their own meaning of life and try to live happily and help others to be happy.
Masooma Maqsoodi, 29, is a program officer at Afghanistan Human Rights and Democracy Organization.